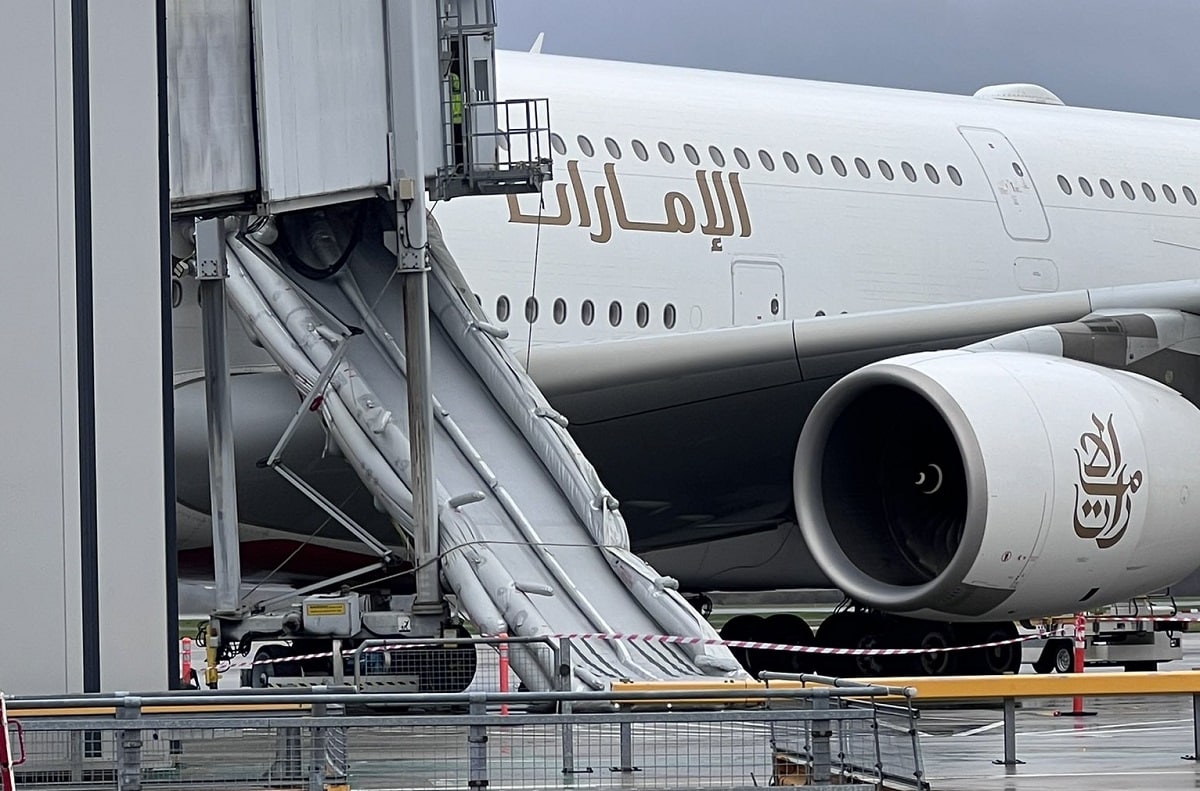 An Emirates flight to Dubai was canceled because of a technical problem that prevented it from taking off.
To ensure the safety of the crew and passengers, the Monday, December 19 at 8:50 a.m. flight from Manchester to Dubai has been canceled.
In the end, passengers who were unable to fly were accommodated to do so on December 20—nearly 20 hours later than originally planned.
Technical problem with a Dubai flight
While the Emirates A380 was parked at Manchester Airport, the emergency slide of the aircraft inflated.
Social media users shared a photo of the inflatable slide set up next to the passenger boarding gate.
"Emirates flight EK022 from Manchester to Dubai, scheduled to depart on December 19 at 8.50am (Manchester time), has been delayed owing to a technical fault," the airline stated in a statement to Arabian Business.
"Affected passengers are receiving help, and they will be relocated on a replacement aircraft scheduled to take off from Manchester on December 20 at 6am.
Emirates expresses regret for the inconvenience. The wellbeing of our workers and passengers is of the utmost importance.
Emirates has announced an additional route to London's Gatwick Airport as part of its effort to expand operations between Dubai and the UK.