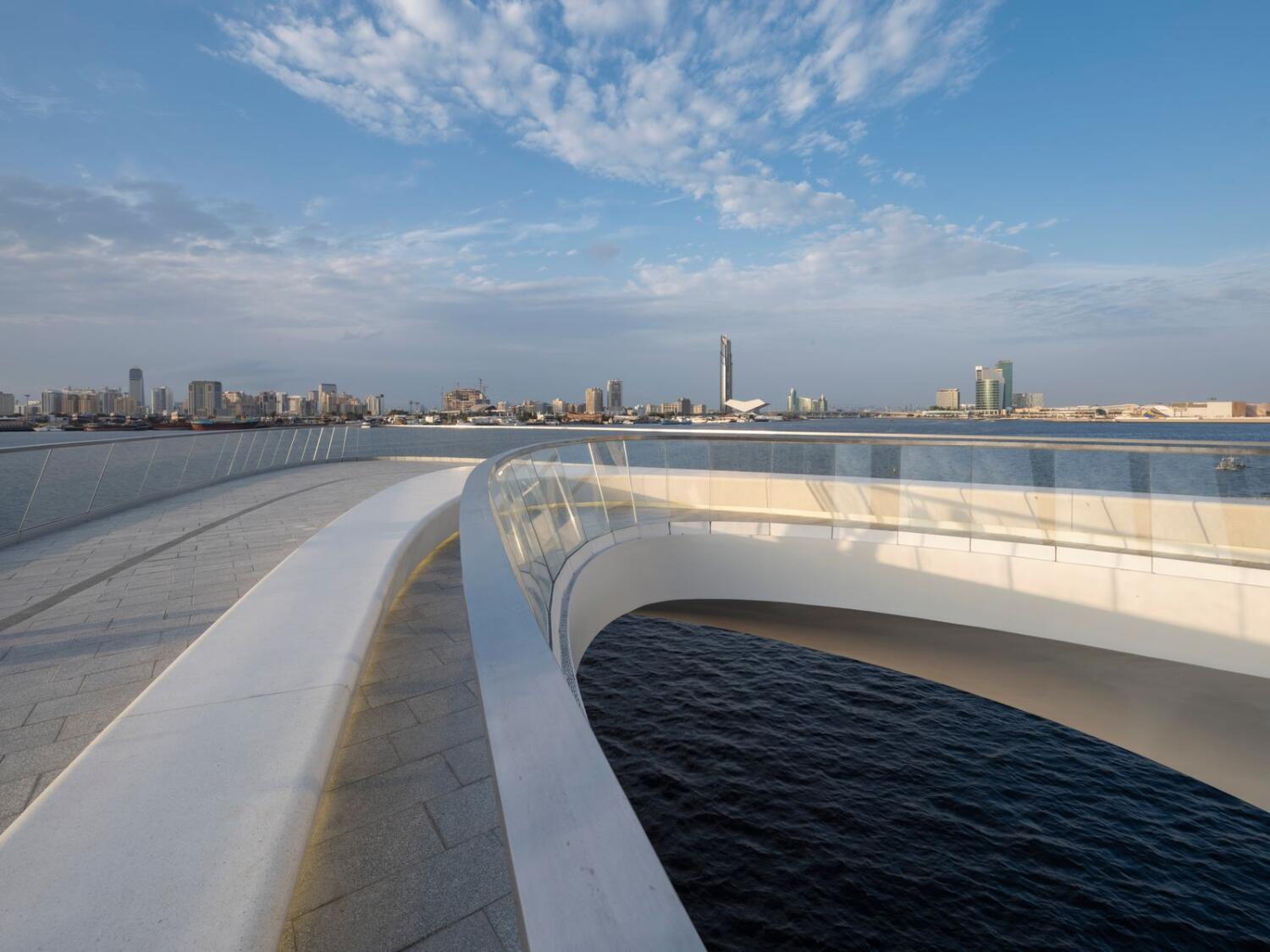 Standing 11.65m above the water level, the walkway offers a magnificent vista of Dubai Creek and surrounding areas.
Both locals and visitors now have a breathtaking new vantage point from which to see the renowned Dubai skyline. The Viewing Point at Dubai Creek Harbour provides unimpeded views of Downtown Dubai across the Creek and back into the interior between the two Address Grand skyscrapers.
Additionally, both locals and visitors are welcome to take advantage of the experience. The promenade, which is 11.65 meters above sea level, provides a stunning view of Dubai Creek and its surroundings.
A 26-m cantilever extends out over the water as part of the 70-meter-long construction that spans over Dubai Creek. One of the main components of the Dubai Creek Harbour master plan is the new focal point.
It is situated at the conclusion of one of the busiest pedestrian paths in the neighborhood.
Steel that has been painted has been used in the bridge's design and construction.