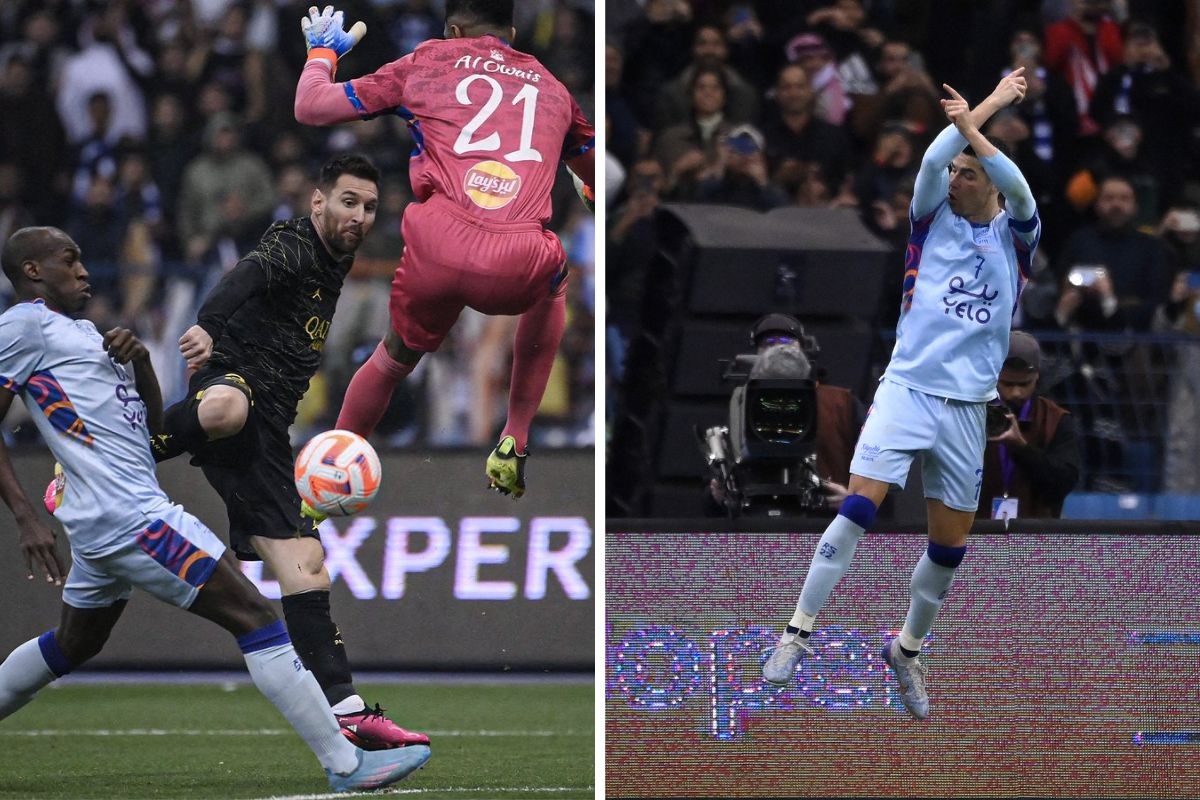 In a match held at King Fahd International Stadium on Thursday night as part of the Riyadh season, French team Paris Saint-Germain defeated a squad made up of Al-Hilal and Al-Nasr players by a score of 5 to 4.
The Parisian team's goals came from Lionel Messi in the third minute, Marquinhos in the 43rd, Sergio Ramos in the 54th, Kylian Mbappe's from a penalty kick in the 60th, and Hugo Iketiki in the 78th.
In the 44th minute, Brazilian superstar Neymar da Silva missed a penalty attempt.
Cristiano Ronaldo scored goals for Al-Hilal Stars and Al-Nasr team in the 34th and 45th minutes, Hyun Soo Jang scored in the 57th minute, and Anderson Talisca scored in stoppage time.
The meeting between Lionel Messi and Cristiano Ronaldo, who just joined the ranks of triumph, was once again extended at this friendly summit after Ronaldo's contract with Manchester United was terminated.
After facing off against each other in several competitions with their former clubs and two friendly matches with their national teams, this is the 37th meeting between Ronaldo and Messi.